Cashplus is a challenger bank that offers online accounts and credit cards to personal and business customers. They have onboarded over 1.6 million customers and have processed over £20 billion in payments. They offer business customers a current account and a credit card.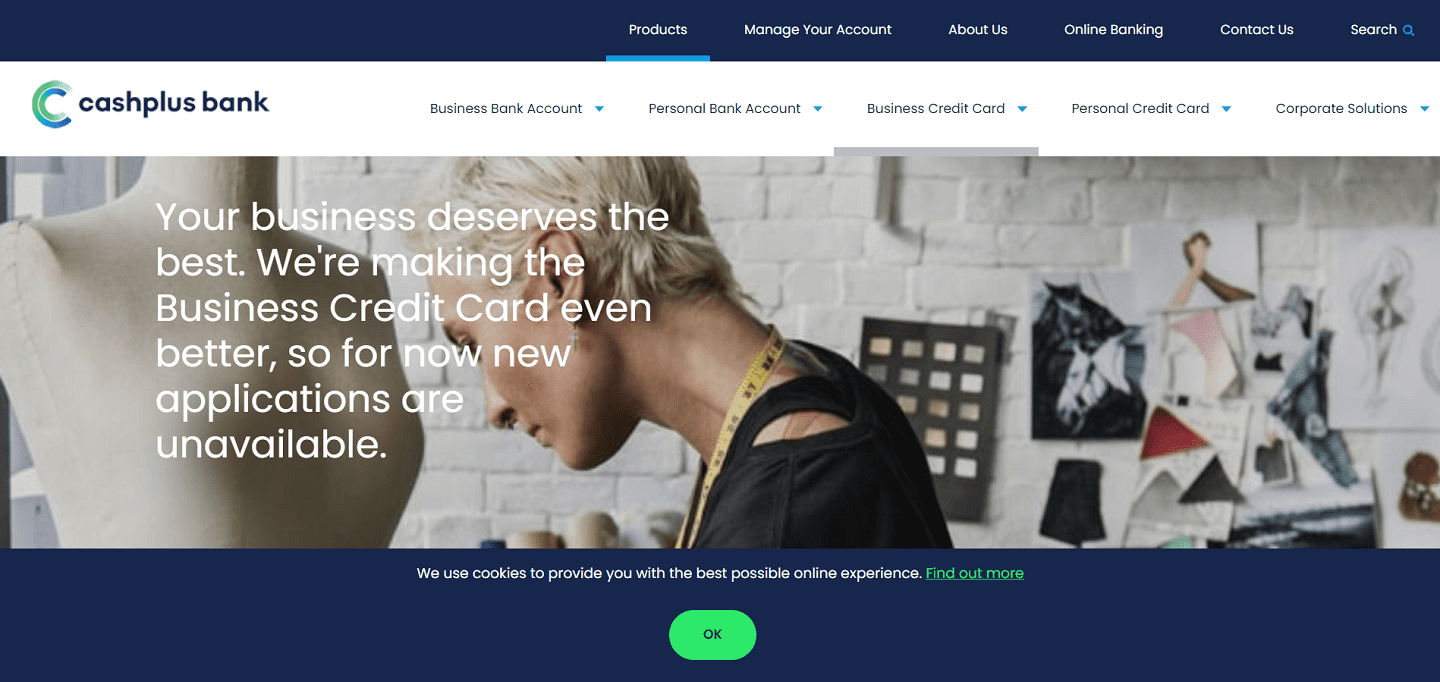 Cashplus Credit Card Options
Offers a credit limit of up to £3,000
No annual or monthly fee
No hidden fees
Rates starting as low as 19.9% p.a. variable
Up to 56 days of interest-free credit
Credit limits are reviewed every 6 months
Offers flexible repayment options
Contactless Mastercard accepted in over 26 million locations worldwide
Itemised billing to assist with tracking expenditure
Online and mobile banking
Can be used abroad with a 2.99% fee for non-Sterling transactions and a £3 ATM withdrawal fee
Cashplus Credit Card Eligibility
Cashplus' business credit card is available to directors of limited companies that are registered in the UK with Companies House. Applicants must be over 18 and be a UK resident and have no recent CCJs or an IVA.
Cashplus Credit Card Rates
Cashplus' business credit has no annual fee.
It has a representative APR of 29.9% (variable) based on an assumed credit limit of £1,200. Rates can vary with most customers being offered rates between 19.9% and 29.9% p.a. variable but the rate offered will be based on individual circumstances.
Cashplus Credit Card Calculator
Cashplus doesn't provide a credit card calculator.
Cashplus Credit Card Reviews
There are a lot of reviews for Cashplus across a variety of customer review sites that have very mixed feedback. Trustpilot has the largest number of reviews and they are very mixed with 50% rating them as excellent and 33% rating them as bad. Positive review comments include helpful staff, speed in resolving queries and good app. Negative review comments include issues with accounts being frozen, problems waiting for money to be received/transferred, high fees and poor communication.
Reviews.co.uk and Reviews Centre reviews are less positive with similar negative review comments as Trustpilot. Smart Money People reviews are more positive but there are still many negative recent comments. Again the review comments are very similar to Trustpilot.
Trustpilot – 3.9/5 (based on 6,574 reviews)
Google Reviews – no reviews
Reviews.co.uk – 1.45/5 (based on 11 reviews)
Review Centre – 2.1/5 (based on 348 reviews)
Smart Money People – 4.8/5 (based on 2,706 reviews)
How To Apply For A Cashplus Credit Card?
You can apply online or call them on 0330 024 0924.
Pros
No annual credit card fee
Rates as low as 19.9%
Offers up to 56 days of interest-free credit
Cons
Only available to directors of limited companies
Reviews are mixed with some very negative comments
Website: Cashplus Credit Card