Wondering what bank details you need to share to send and receive money in the UK? Then this handy guide should help.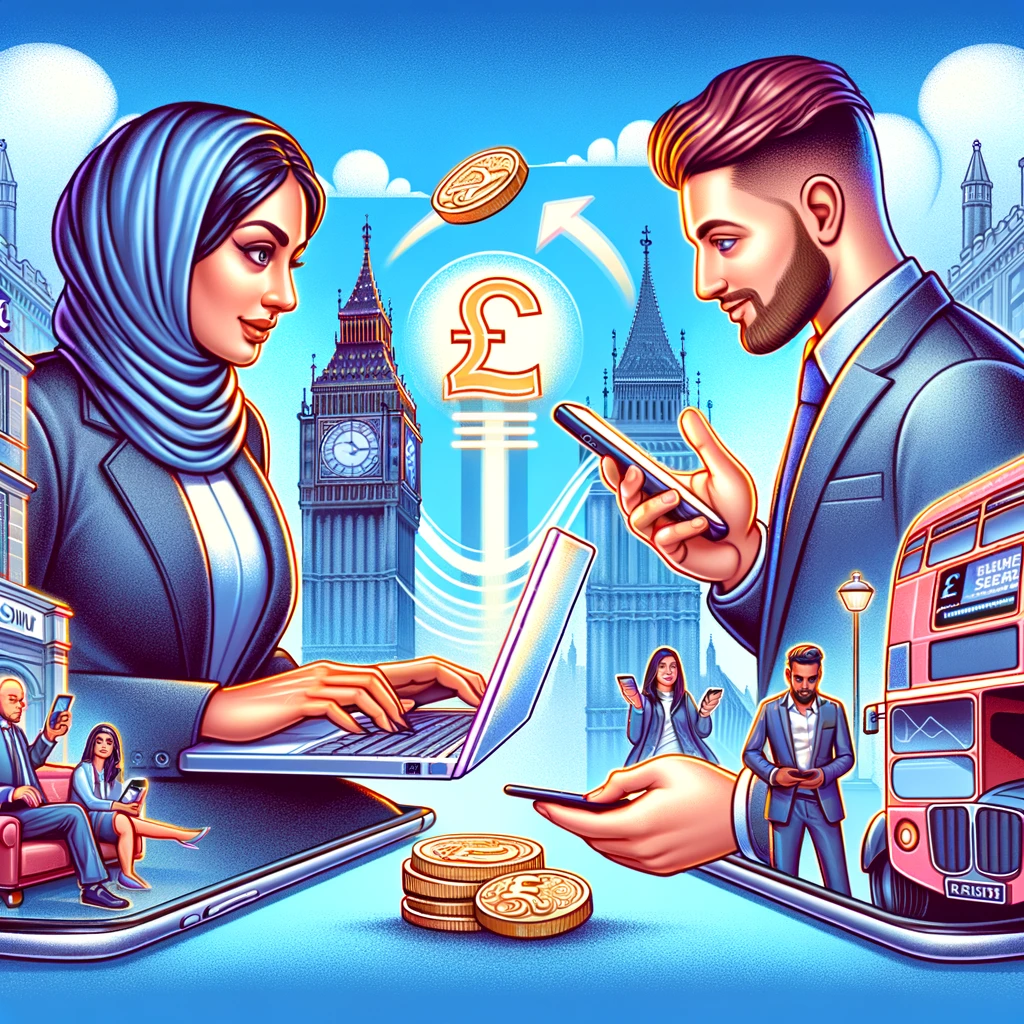 Details to Transfer Money
If you want to send money to a bank account in the UK, you might be wondering what bank details you'll need to transfer successfully.
Here are the basic details you need:
Receivers full name (or business name)
The recipient's six-digit sort code
The eight-digit account number
The amount of money you plan to transfer
Payment reference: This shows that the money has been sent and generally has your name to confirm the sender's details to the receiver.
Transfer date
Based on the type of transfer you require, you may also need to provide the name and address of the recipient's bank and the recipient's address. But this is generally only required for an international bank transfer or if you're paying an employee.
In terms of transfer times, you can select to do an immediate transfer. This sends the money to the recipient within two hours but is generally instant. Regular transfer times can be anywhere between one to five working days. However, you should remember banking holidays, as they might impact transfer times.
Extra Security for Transferring Money
Online bank transfers have made sending and receiving money much more convenient than ever before. The only issue is that online banking has opened the door to more fraud. Over seven million basic bank accounts are open in the UK, leaving space for invasion.
To combat this, banks have placed multiple security measures in place, allowing you to transfer money with as little risk as possible.
Two-factor authentication is a customary practice for online banking in the UK. Banks generally send a code to your mobile phone, which you need to use when making a bank transfer. This confirms your contact details with the bank and allows them to authorise the bank transfer.
Most banking apps also have some authentication in place. This can be the account holder putting in a pin or using their biometrics (fingerprints or face ID) to authorise the transaction.
When making an online bank transfer, your bank may also ask what the payment is. You'll need to select if it's an account, bill, friend, or family member. After this, you may get a warning to double-check that all the details are correct and to be aware of various online threats to your bank account.
From there, you might need to accept the fraud risk, acknowledging that you understand the risk and still wish to continue with the bank transfer.
It is only after this that the bank transfer is authorised and released.
Details to Receive Money
The only thing you need to know when receiving money is the date and who the money is coming from. That way, you can monitor your bank accounts to see when the money comes in.
You should also double-check all your details to ensure you've given the correct information to the person sending money by bank transfer.
International Bank Transfers
An international bank transfer can be tricky because they work through the Society for Worldwide Interbank Financial Telecommunications (SWIFT) network.
Every bank in the network has its own SWIFT code, allowing international banks to transfer money. So, along with your bank account details, you must ensure the sender has the correct SWIFT code for your bank.
You must also provide your international bank account number (IBAN). This allows the global bank to identify your account and where the money goes.
To receive an international transfer, you should provide the following:
Name (personal or business) and address
Bank name
IBAN
SWIFT code
Currency of received money
It might be tempting, but you should never use another person's banking details to receive money. Receiving money through a money mule is a criminal offence in the UK.
How to Avoid Issues With Bank Transfers
While the modern banking system is set up to be as simple as possible, there are a few things to note to avoid issues with bank transfers:
Use the correct details: This is the most common mistake. If you transfer money to the wrong account number, getting your money back is quite challenging. You can make a small test payment to check that the receiver gets the money.
Repeat the numbers: If you're using telephone banking, ask the bank to repeat the numbers back to you, just to be sure there hasn't been a mistake.
Have the details on hand: If you encounter any issues, your bank may ask questions about the transfer. Keep the transfer details on hand to provide what they need to authorise the traction.
Read the warnings: Your bank doesn't have pop-up warnings for fun. You should read what you're agreeing to by making the bank transfer. Also, confirm the payee's name and the name on the account. If the bank says they don't match, it's better to confirm again with the payee before sending the money, as it might be a scam.
Have enough funds: Ensure you have enough funds in the withdrawal account to cover the bank transfer. The money will come off your bank account immediately unless you select a future payment option.
There should be no issues if you provide the correct details and authorise the transaction successfully with two-factor authentication.
FAQs
What account details do I need to send money to a UK business bank account?
When transferring money to a business bank account, you will need a six-digit short code, the full name of the business or sole trader, and the eight-digit account number. If interested, here are the top UK business bank accounts to get you started.
Is sending and receiving money in the UK difficult?
Generally, setting up a new beneficiary on your online banking or app is simple if you have the information on hand. There are also other options for sending money; mobile apps like PayPal and GooglePay are popular.
Additional Sources:
https://blog.silverbird.com/what-details-do-you-need-in-a-bank-transfer
https://www.worldfirst.com/uk/blog/your-money/details-for-bank-transfer/
https://www.moneyhelper.org.uk/en/everyday-money/banking/making-phone-or-online-transfers