Assetz Capital is a Manchester-based peer to peer business lender, turning investments into business finance so investors can get a higher return on their money. £1.4 billion has been lent to businesses so far in the form of commercial mortgages, secured SME loans, bridging finance, and property development finance.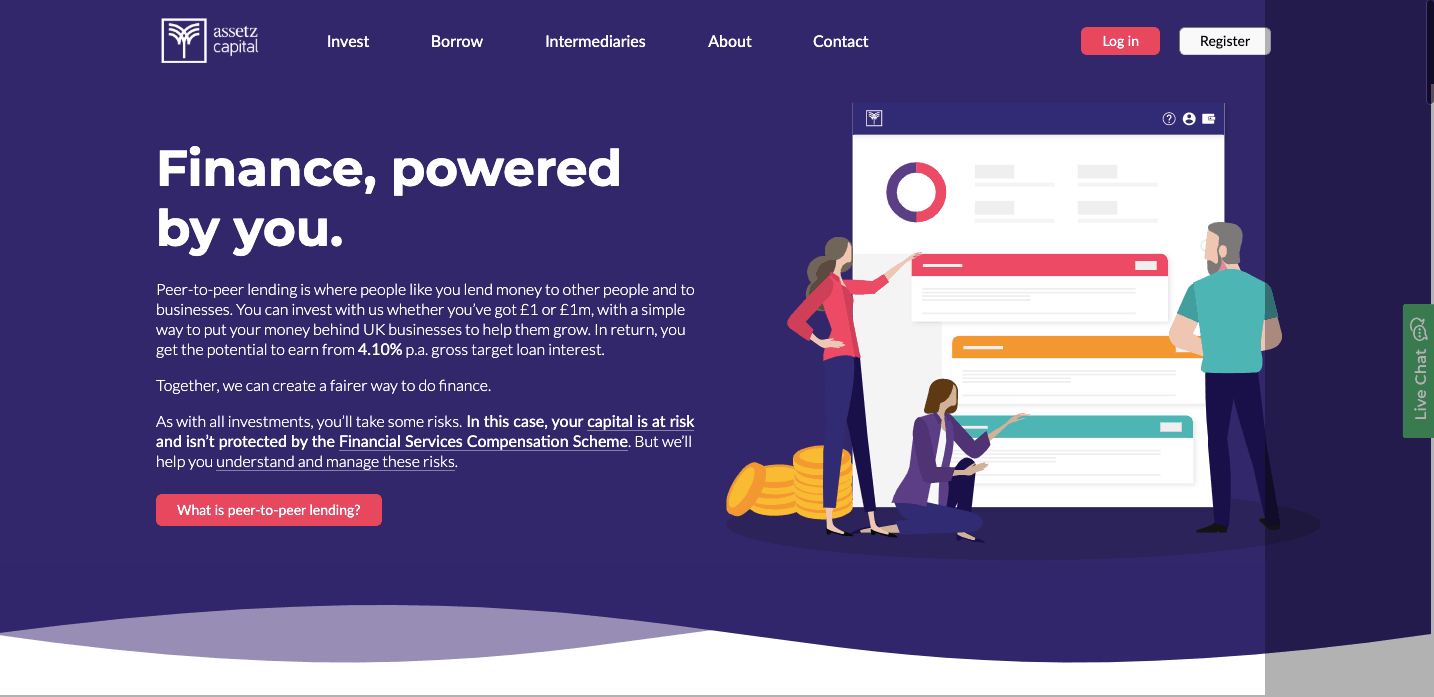 Assetz Capital Loans & Finance
Secured Business Loans
These loans are secured against your business' assets or property. If you default on payments, Assetz Capital can take this security instead of payment.
Commitment up to 5 years.
From 5.5% per annum.
Maximum LTV of 75%
£250k – £10m preferred debt.
Terms up to 25 years.
Offers interest-only periods
Available as a 1st and 2nd charge
Commercial property finance products
Assetz Capital also provides a range of commercial property finance products to support investors, developers and builders. These products include commercial mortgages, buy to let mortgages for landlords, development finance, residential refurbishment and bridging finance which are detailed further on our Assetz Capital Commercial Mortgage page.
Assetz Capital Reviews and Ratings
The large majority of Assetz Capital reviews are provided by investors rather than borrowers. Their experience of the service could be quite different.
Both Trustpilot and Google reviews are very positive. Most investors comment on how easy it is to get a return on their money. Smart Money People reviewers are from investors too and with some more mixed.
Trustpilot –  4.3/5 (based on 1,189 reviews)
Google Reviews – 3.5/5 (based on 15 reviews)
Reviews.co.uk – no reviews
Smart Money People – 4.58/5 (based on 77 reviews)

Pros
Offers a specialist loan for SMEs.
Designed for businesses wishing to raise higher amounts.
Investors are happy, suggesting borrowers are successfully repaying their finance and continuing to grow.
Cons
Only offers a single loan product.
Not many reviews are written by borrowers, so it's difficult to know what they think of the service.
Website: Assetz Capital Business Finance