Confused about bank holiday entitlement and statutory leave in the UK? We cover the total statutory leave, including paid public holidays and annual leave.
Overview of Bank Holiday Entitlement and Statutory Leave in the UK
Bank holiday entitlement can be confusing for many employees and some employers. Workers in the UK are entitled to a total of 5.6 weeks of statutory leave. This includes 1.6 weeks of paid public holidays (bank holidays) and 4 weeks of paid annual leave.
Some employers may offer more than this to employees. In some cases, holiday entitlement incrementally increases the longer someone remains with the same employer.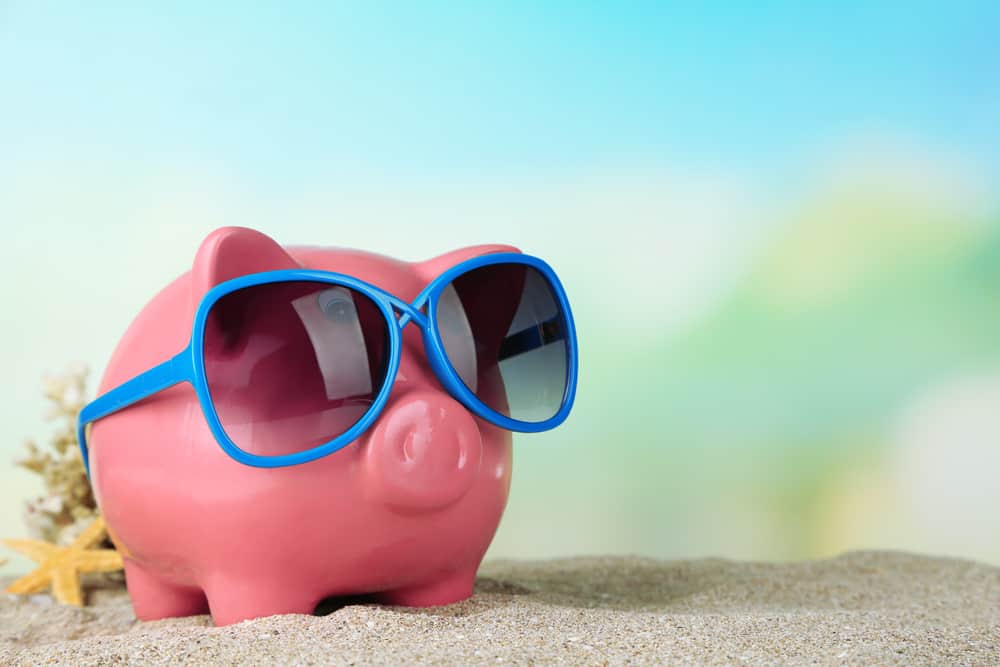 All workers are entitled to statutory leave entitlement, including:
Agency workers
Zero-hour contract workers
Irregular hour workers
Part-time workers will receive holiday entitlement in line with their contracted hours.
Zero-hour contract workers will have their holiday entitlement determined by their average hours worked over the course of the previous 52 weeks.
Are Bank Holidays A Statutory Right?
Bank holidays are not a statutory right and are counted as regular holidays. This means the employer is under no obligation to allow time off on bank holidays.
Some employers will state in a contract of employment that bank holidays are to be added to the employee's holiday entitlement. In other cases, it will be compulsory for workers to take the bank holiday off.
Many businesses require an amount of staff to be available at times. These include:
Retail
Service
Catering
Emergency services
Police
Armed forces
In these cases, bank holidays are typically classed as normal working days.
Bank Holiday Pay Rates
Bank holidays can be classed under their regular annual leave entitlement by employers. This means that employees can enjoy a paid holiday, but are not entitled to increased rates.
For example, NHS workers must work bank holidays to ensure a regular and efficient health service.
Staff are rewarded for working bank holidays with increased rates of pay. Depending on the position and contract this can include:
Time and a half
Double pay
A day in lieu
Hours in lieu
Employers are not legally obligated to give bank holidays on their given day. Because of this, bank holiday rates will be entirely left to the discretion of the employer.
Some employers offer better rates of pay for working on a bank holiday as an additional benefit to employees. This will be determined by the employee's contract of employment.
Extra Bank Holiday Entitlement
The recent additional bank holidays announced for the state funeral of Queen Elizabeth II and the coronation of King Charles III caused a great deal of confusion to workers that were not sure whether they were entitled to this.
Employees are legally entitled to eight bank holidays as part of their paid holiday entitlement. The employer will determine when the days can be taken.
Employers are under no obligation to honour an additional bank holiday like the ones mentioned. Because of this, employees may have to work on a bank holiday with no additional benefit.
UK Bank Holidays
Bank holidays in the UK are the same for England and Wales. Bank holidays in Scotland and Northern Ireland differ slightly.
Here are the bank holidays for England and Wales for 2023:
New Year – 2 January
Good Friday – 7 April
Easter Monday 10 April
May Bank Holiday – 1 May
King's Coronation – 8 May
Spring bank holiday – 29 May
Summer bank holiday – 28 August
Christmas Day – 25 December
Boxing Day – 26 December
FAQs
Do employers have to honour holiday requests for a bank holiday?
Employers are under no obligation to grant requests to have bank holidays off if it is not stipulated in an employment contract.
What if the bank holiday falls on a day an employee usually works?
If a workplace closes for a bank holiday on a day an employee usually works, the employer may ask you to take this as part of your holiday entitlement or ask you to work a different day.
Conclusion
Workers are entitled to public holidays as part of their annual leave. Employers are not obligated to grant bank holidays and the paid leave may be allocated elsewhere.
If an employee works a bank holiday they will not be entitled to extra pay. The contract of employment will determine what the employee will earn.
Dealing with public holidays can cause headaches for HR departments. Employing an experienced accountant can simplify this task significantly.
Sources
https://www.freshbooks.com/en-gb/hub
https://squareup.com/gb/en/glossary
https://www.sumup.com/en-gb/invoices/dictionary/
https://www.moorepay.co.uk/blog/bank-holidays-five-things-you-need-to-know/
https://healthservicediscounts.com/blog/nhs-bank-holidays-2023-all-your-questions-answered/
https://www.citizensadvice.org.uk/work/holidays-and-holiday-pay/working-on-bank-holidays/
https://www.personneltoday.com/hr/bank-holidays-five-things-employers-need-to-know/
https://www.creative.onl/payrollindex/holiday-entitlement/
https://www.gov.uk/holiday-entitlement-rights