Together is a lender specialising in commercial mortgages, bridging loans, auction finance, and secured loans. Based in Cheadle, Cheshire for 45 years, Together promises "common sense lending" for personal and business customers. Commercial finance is typically available to property developers and business owners with property to secure. Together is a fairly large finance provider with 700 staff.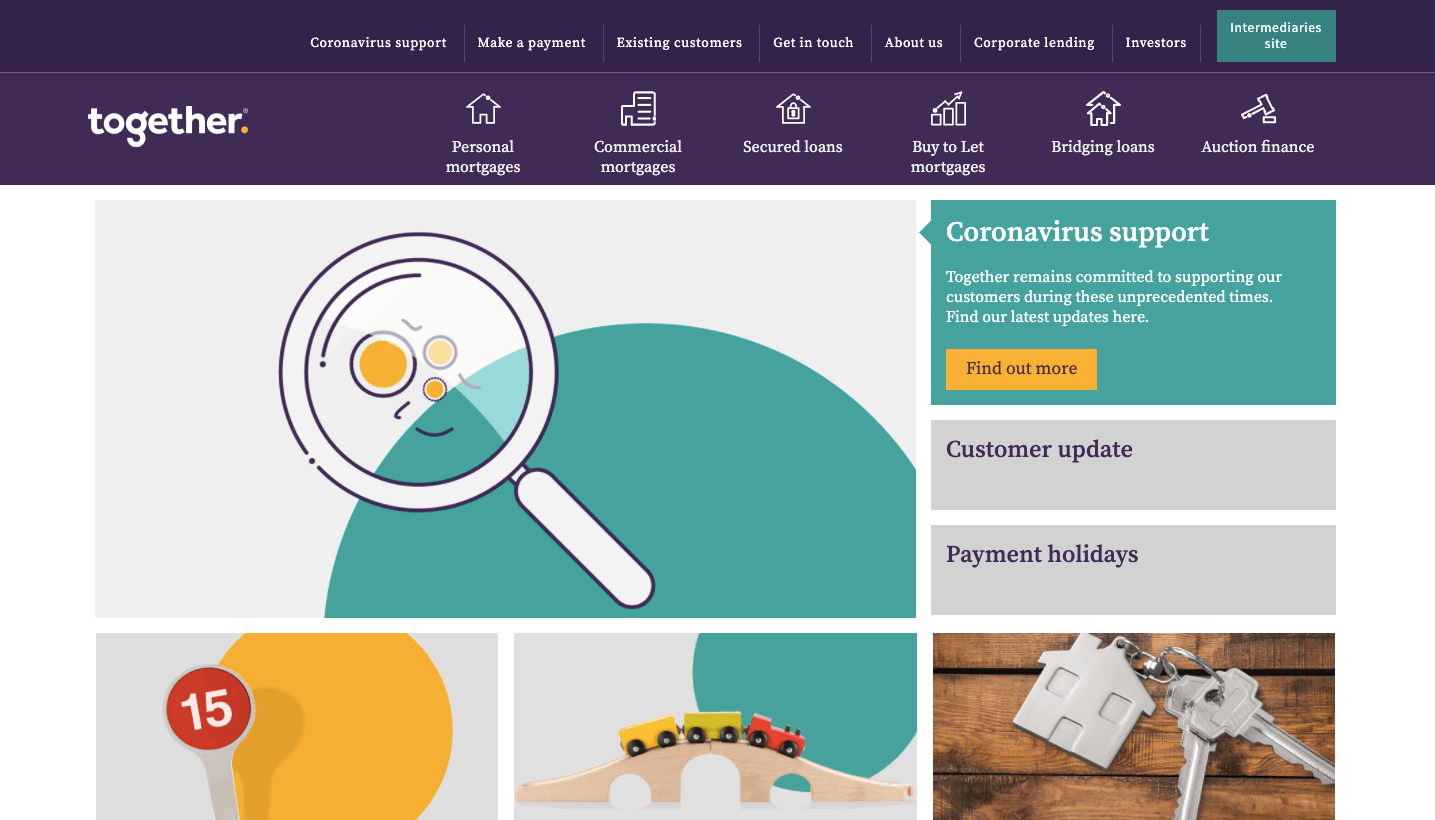 Together Business Finance
Commercial mortgages
Commercial mortgages are available for commercial properties, mixed use properties, land purchases, and remortgaging. Together can generally lend up to 70% of your commercial property's value. The process usually takes several weeks and there are fees to consider, including an arrangement fee and a processing fee.
Buy-to-let mortgages are also available. Borrowers must put in at least 50% of the property's value and fees apply.
Bridging loan
Bridging loans are available as short term finance to cover a cashflow shortfall or start a project quickly. Terms are generally 12 months and interest is charged monthly. This is available to both personal and business customers and will be secured on a property.
Secured business finance
Secured loans are available for business owners. The loan can be secured on a range of different properties and used for improving cashflow, refurbishing, consolidating debts, and generally investing in your business.
Together Reviews and Ratings
Reviews are written by both personal and business customers, and vary massively across the popular review sites. Feefo and Google reviewers are very pleased with the service and products they've received, saying Together have been reliable and communicative. However, there's a lot of criticism over on Trustpilot. There are fewer reviewers, but 75% say they had a 1-star experience.
There are no reviews on Reviews.co.uk or Smart Money People.
Trustpilot – 1.8/5 (based on 79 reviews)
Feefo – 4.6/5 (based on 690 reviews)
Google Reviews – 3.8 (based on 209 reviews)
Reviews.co.uk – no reviews
Smart Money People – no reviews

Pros
Range of finance options for business owners with different needs.
Happy customers according to Feefo reviews.
Cons
Critical reviews everywhere else.
No specifics on the website. You have to enquire for more details.
Website: Together Business Finance