Liberis Finance is a business finance lender specialising in flexible revenue-based payments. 17,000 businesses have raised £500 million in funding through Liberis, with 60% of borrowers coming back to raise more finance. Liberis has offices in London and Nottingham.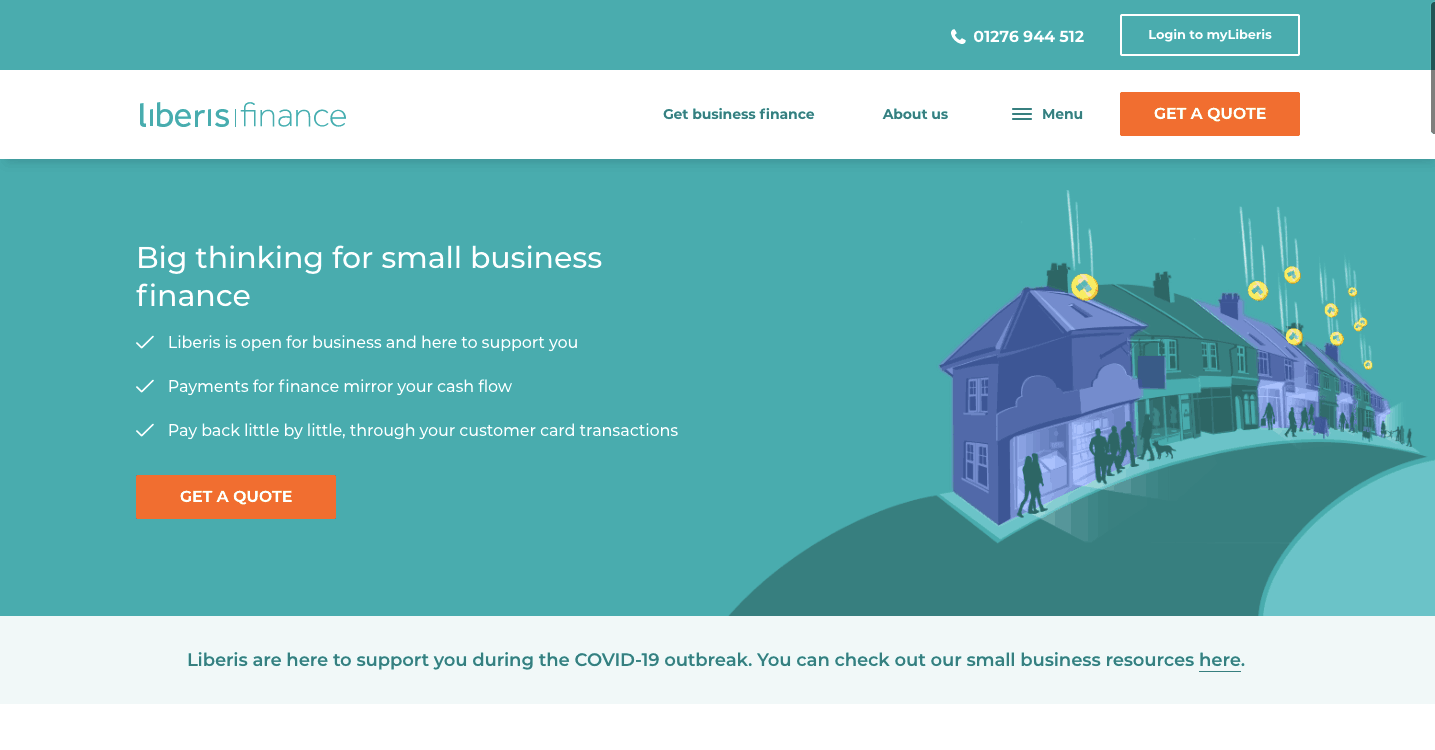 Liberis Business Loans & Finance
Revenue-based payments
Liberis Finance provides flexible finance through revenue-based payments. Businesses can raise an amount and will then repay it through a percentage of their daily revenue. The repayment amount will change depending on how busy or quiet their business is.
Borrowing amounts are currently not published on the Liberis website.
Liberis Reviews and Ratings
84% of Trustpilot reviewers rate Liberis 'Excellent' – they think the service is fast, professional, and reliable. There are some unhappy customers that say Liberis are very quick to pass their details over to collection agencies, particularly seasonal businesses that experience regular quiet periods.
Comments on Google reviews are similar – mainly positive with a few critical comments about collections and setting up payments.
Reviews on Smart Money People are excellent, with all reviewers rating them 5/5. There are no live reviews on Reviews.co.uk.
Liberis won Alternative Finance Provider of the Year at the British Small Business Awards 2018, and is supported by the UK Government-owned British Business Investments.
Trustpilot –  4.7/5 (based on 230 reviews)
Google Reviews – 3.4/5 (based on 52 reviews)
Reviews.co.uk – no reviews
Smart Money People – 5/5 (based on 19 reviews)

Pros
Flexible finance is designed to work around your business' busy and quiet periods.
Positive reviews on the whole.
Cons
Some unhappy customers on the review sites.
Might not work as well for seasonal businesses.
Website: Liberis Business Finance