Kent Reliance offers just one business savings account. A current account isn't available. There are 9 UK branches, only located in the south-east of England. Businesses in other parts of the country can bank online 24/7 and over the phone during business hours. You can open an account online in just 10 minutes.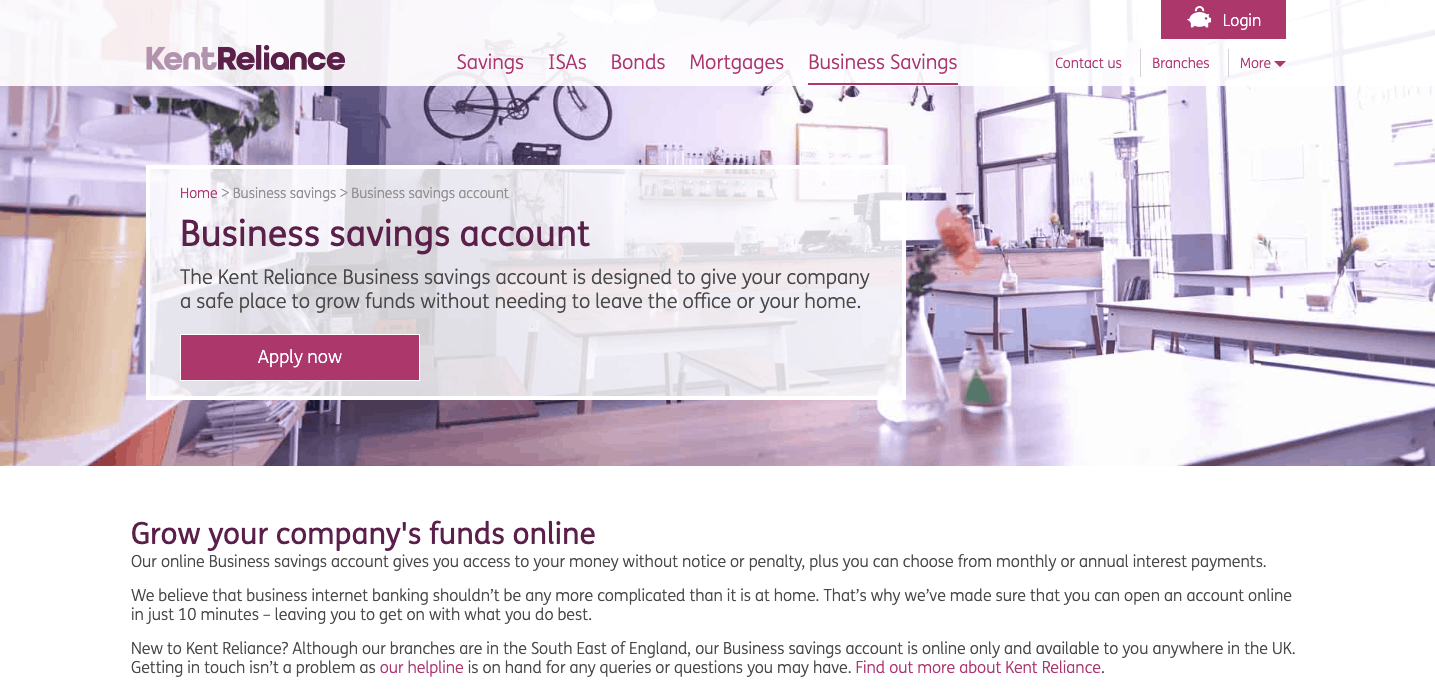 Kent Reliance Business Banking Services
Current Accounts
Not available.
Savings accounts
A Kent Reliance offers a savings account that is open to private limited companies only. You can open an account with a minimum opening deposit of £1,000, and earn 0.20% AER whether interest is paid monthly or annually. You can save a maximum of £1,000,000, and can withdraw at any time with no penalties or fees.
Overdrafts
Not available.
Business finance and loans
Not available.
Kent Reliance Reviews and Ratings
Trustpilot and Smart Money People reviews are mainly critical. 59% of Trustpilot reviewers rate Kent Reliance 5/5. Positive reviews state that they offer clear advice, easy to navigate systems, reliable and competitive. 20% of reviews are rated 1/5 and focus on poor customer service and have even received no response at all on occasion. Smart Money People reviews are very similar.
They are few reviews on Reviews.co.uk. and they aren't included in the Which? list of 'Best & Worst Banks'.
Kent Reliance's owner OneSavings Bank merged with Charter Bank in October 2019. Current savers will have double FSCS protection on their accounts, up to the value of £170,000.
Trustpilot –  4.0/5 (based on 675 reviews)
Reviews.co.uk – 3.0/5 (based on 2 reviews)
Smart Money People – 2.03/5 (based on 37 reviews)
Which? – not included
Pros
Reasonably competitive interest rates.
Account is easy to manage online.
Cons
Substantial number of reviews are critical. Customers are particularly unhappy with customer service.
Not the highest interest rates available.
Website: Kent Reliance Business Banking