EasyFX was founded in 2005 with the goal of making foreign exchange easier for everyone by demystifying it and making the process as simple as possible. They cater for both business and personal customers with their expense cards and a suite of advanced tools to manage transactions. They cater particularly for travellers wanting a convenient way to manage expenses abroad.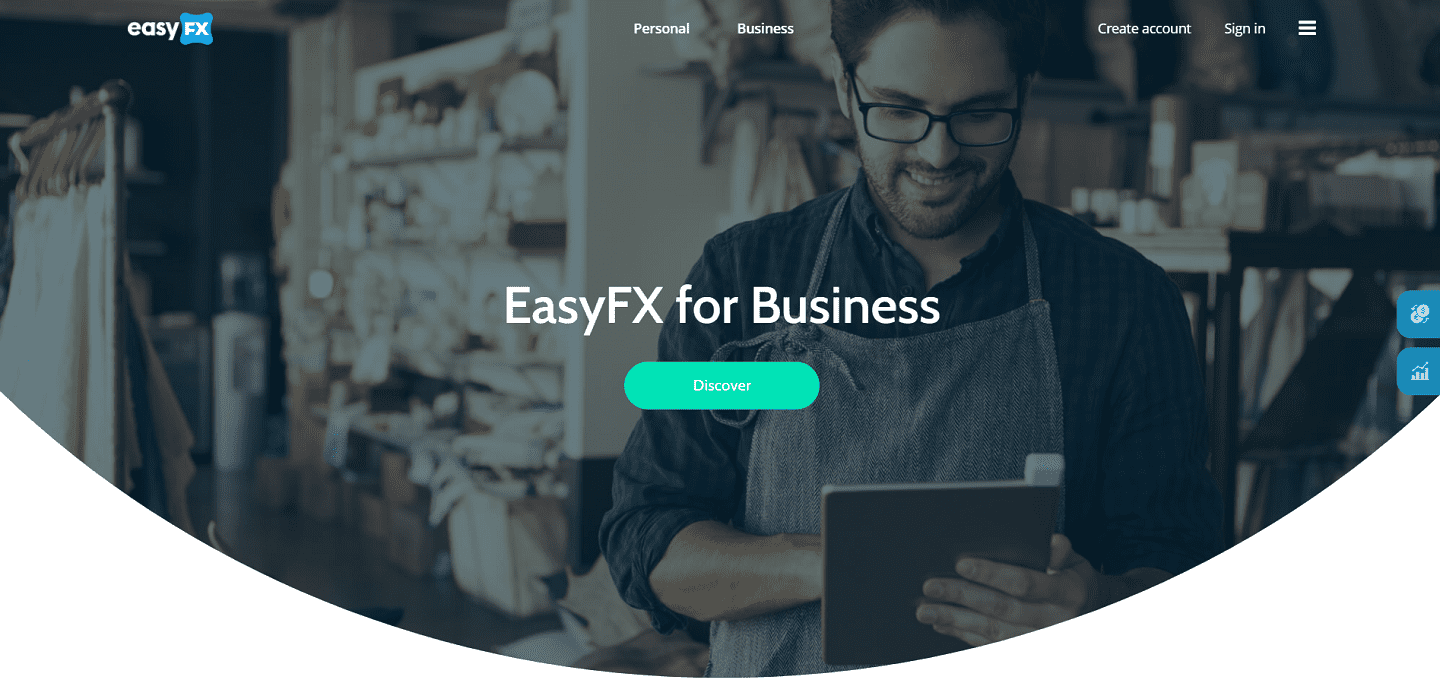 EasyFX Expense Card Options
EasyFX offers an expense card that includes:
Zero fees on purchases, ATM withdrawals and transfers
Ability to hold multiple currencies on one card
Manage your card in real-time on any device
Unlimited number of cards
Ability to block cards through the app
Use cards in over 35 million locations worldwide
Enhanced capabilities available including trading options
EasyFX Expense Card Eligibility
EasyFX doesn't state what their eligibility criteria is for their expense cards.
EasyFX Expense Card Rates
EasyFX doesn't charge a monthly management fee for their expense card but there are some transaction fees. Over the counter cash charges apply for both domestic and international transactions at £4 plus 1% of the transaction amount. Replacement and additional cards are charged at £6 per card. Currency charges also apply.
EasyFX Expense Card Calculator
EasyFX doesn't have an expense card calculator.
EasyFX Expense Card Reviews
EasyFX only features on one of the leading customer review sites which is Trustpilot. The reviews on Trustpilot are fairly positive with 68% of reviewers scoring them as excellent and 14% as great.
Comments from the reviewers included easy to use service, great exchange rates, responsive communications, and good customer service. Some of the negative comments related to the app being down last year and it causing issues for some users.
Trustpilot – 4.1/5 (based on 599 reviews)
Google Reviews – no reviews
Reviews.co.uk – no reviews
Review Centre – no reviews
Smart Money People – no reviews
How To Apply For A EasyFX Expense Card?
If you want to apply for an expense card from EasyFX you can open an account with them on their website or call them on 0207 959 6995.
Pros
Offers expense cards that can be used in the UK and abroad
No fees on purchases and ATM withdrawals
Customer reviews are largely positive
Cons
No eligibility criteria is provided for the card
Website: EasyFX Expense Card