Caxton is a fintech company that was founded in 2002 with the mission to challenge the traditional high street banks on foreign exchange and service.
They combined currency expertise with smart, prepaid company cards with a user-friendly platform to create a global payment card to suit businesses and individuals. Caxton services 500,000 customers and processes 8.6 million transactions every year in 150 currencies.
Caxton User Reviews
Caxton Review Summary
0.0 out of 5 stars (based on 0 reviews)
Recent Caxton Reviews
There are no reviews yet. Be the first one to write one.
Submit A Review For Caxton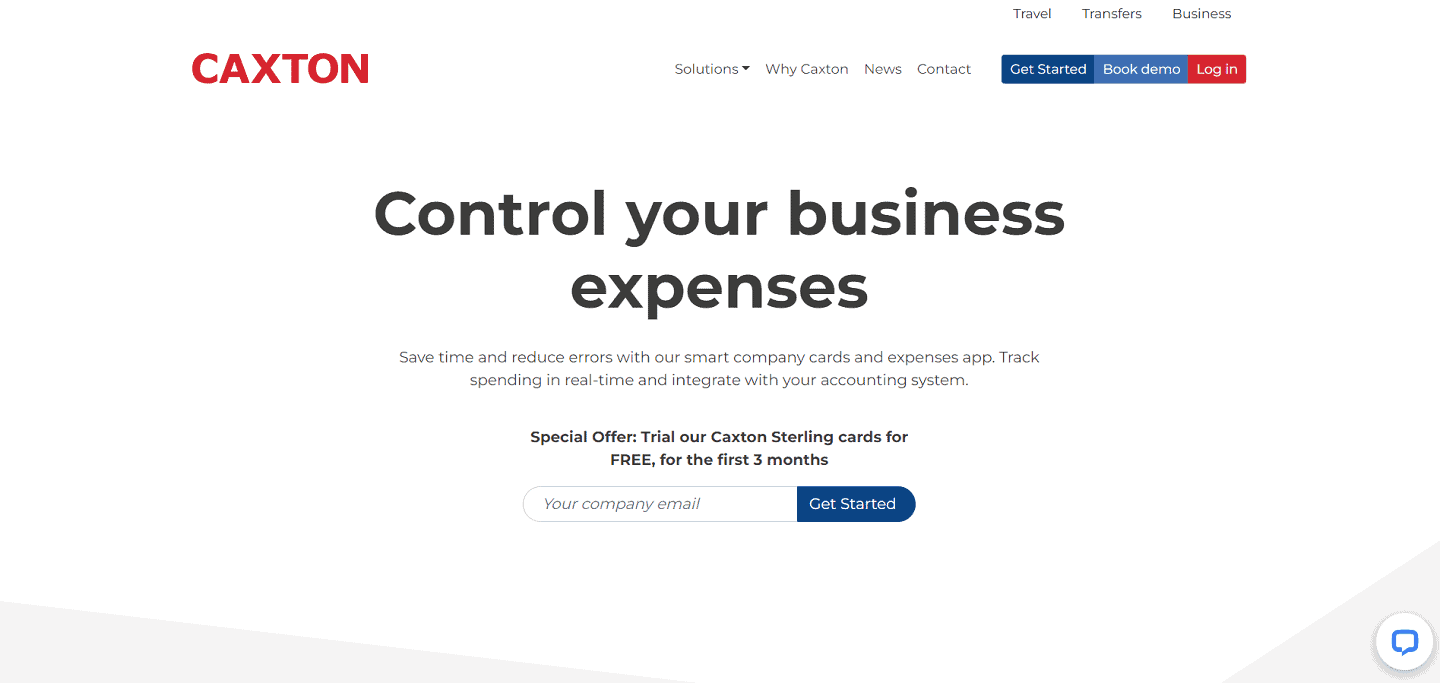 Caxton Expense Card Options
Caxton offers a business expense card that includes:
3 months free trial of their Sterling card
Smart card with expense app
Track spending in real-time
Integrates with your accounting system
Automate expense reports
Set individual spending limits
Block cards, approve expenses and auto-top up
Choice of Sterling or global cards
Upload receipts and categorise them
Check your balance and view transaction history
Dedicated business account manager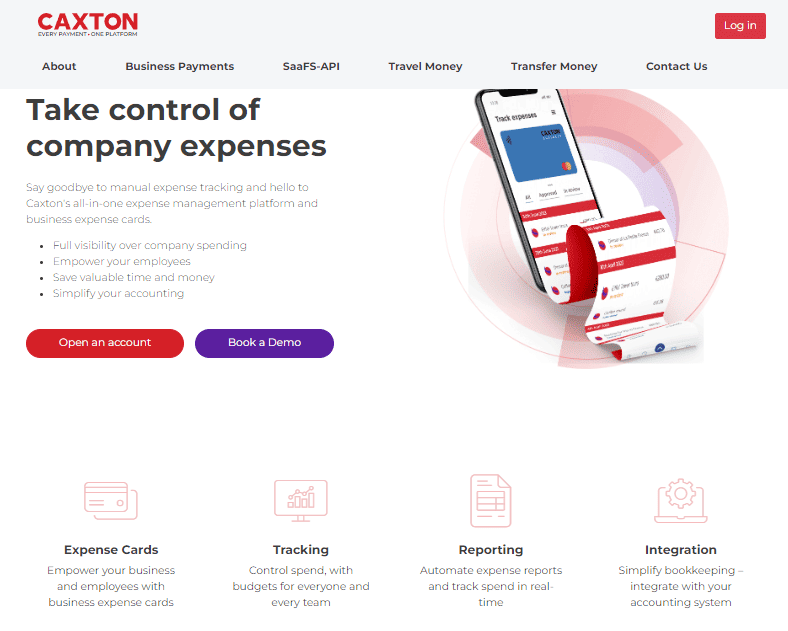 Caxton Expense Card Eligibility
Caxton offers their expense cards to UK registered businesses, charities, trusts or societies.
Caxton Expense Card Rates
Caxton's Sterling card costs £4 per month and has a foreign exchange fee of 2.49%.
Caxton's Multi-currency card is free but charges apply for domestic card payments and ATM withdrawals (domestic and international) at £1.50 per transaction. There is also a foreign exchange fee of 2.49%.
Caxton Expense Card Calculator
Caxton doesn't have an expense card calculator.
Caxton Expense Card Reviews
Caxton features on most of the leading customer review sites although some only have a couple of reviews on them. Across all the review sites the reviews are positive.
The largest number of reviews are on Trustpilot where 81% of reviewers rated them as excellent. The second largest number of reviews is on Review Centre where 84% of reviewers said they would recommend Caxton. Reviews.co.uk and Smart Money People only have a few reviews each.
The feedback left with the reviews was predominantly positive and included the card is great when travelling abroad, easy to load with funds, replacement cards are issued quickly, easy to use app, efficient and helpful customer service.
Trustpilot – 4.1/5 (based on 3,237 reviews)
Google Reviews – no reviews
Reviews.co.uk – 3.0/5 (based on 2 reviews)
Review Centre – 4.4/5 (based on 366 reviews)
Smart Money People – 4.67/5 (based on 3 reviews)
How To Apply For A Caxton Expense Card?
If you want to apply for an expense card from Caxton you can contact them on 0207 042 7611.
Pros
Provides an introductory offer on their Sterling cards
Useful app for managing and monitoring your spend
Offers a global card for use in multiple currencies
Positively rated in customer reviews
Cons
Due to the charges on the Multi-currency card, you would need a separate card for use in the UK
Website: Caxton Expense Card