B4B Payments was founded in 2006 as Payment Card Solutions (PCS) and became B4B Payments when they combined with Bread4Business in 2018. They offer a single platform for global payments through card services which they offer as a white label service as well.
They offer expense cards that come complete with expense management and are suitable for payroll and employee incentives.
B4B Payments User Reviews
B4B Payments Review Summary
0.0 out of 5 stars (based on 0 reviews)
Recent B4B Payments Reviews
There are no reviews yet. Be the first one to write one.
Submit A Review For B4B Payments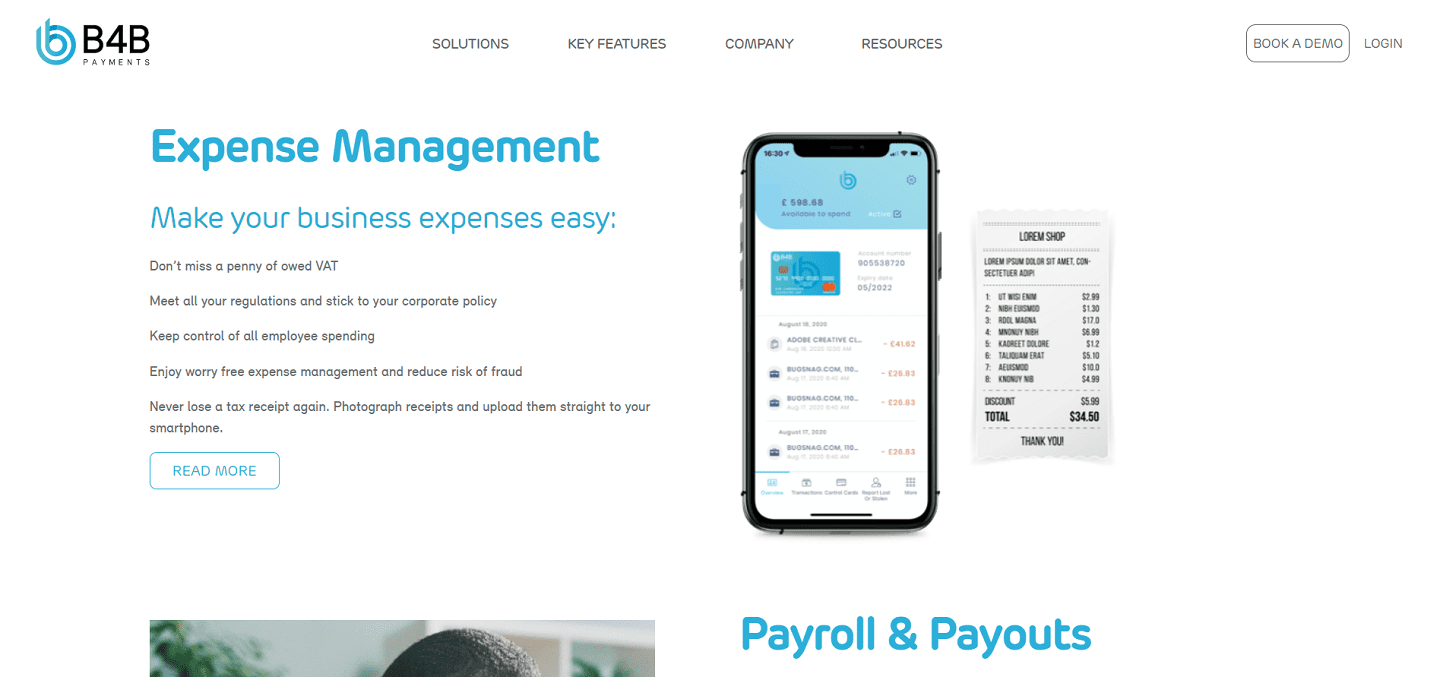 B4B Payments Expense Card Options
B4B Payments offers a prepaid card that allows businesses to better manage their business expenses which include:
Mastercard or Visa contactless card
Option to have cards branded
Real-time monitoring of your business spend
Allows you to simplify and streamline your expense management processes
Provides a digital management platform
Access detailed reporting
Track all expenditure
Allows you to set spending parameters
Can integrate with Xero, Sage and Concur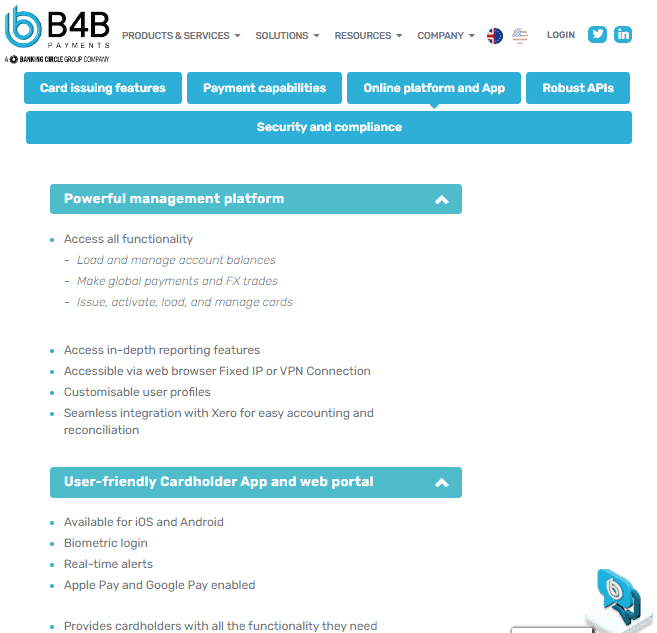 B4B Payments Expense Card Eligibility
B4B Payments doesn't state their expense card eligibility.
B4B Payments Expense Card Rates
B4B Payments doesn't state the cost of their prepaid card.
B4B Payments Expense Card Calculator
B4B Payments doesn't have an expense card calculator.
B4B Payments Expense Card Reviews
B4B Payments only features on 1 of the leading customer review sites which is Trustpilot and there are only a small number of reviews. Reviews are largely negative with 73% of reviewers scoring them as bad and 23% scoring them as excellent.
Comments included issues withdrawing cash, problems activating the card, unhelpful contact centre, issues using the app or web interface to access the account management. Positive comments included helpful multilingual staff and prompt response.
Trustpilot – 2.3/5 (based on 26 reviews)
Google Reviews – no reviews
Reviews.co.uk – no reviews
Review Centre – no reviews
Smart Money People – no reviews
How To Apply For A B4B Payments Expense Card?
If you want to apply for an expense card from B4B Payments you can complete their online form and one of their team will get in contact with you.
Pros
Choice of Mastercard or Visa
The cards can have your own branding
Provides complete expense management tool
Cons
Only offers expense cards
Reviews are largely negative
Website: B4B Payments Expense Card