CapitalBox (formerly Ferratum) is a Liverpool-based finance provider, offering business loans from £2,000. CapitalBox is part of the Ferratum Group, a European finance company with offices in 24 countries worldwide. The UK branch of the business promises fast approval, personalised customer service, and simple repayment terms.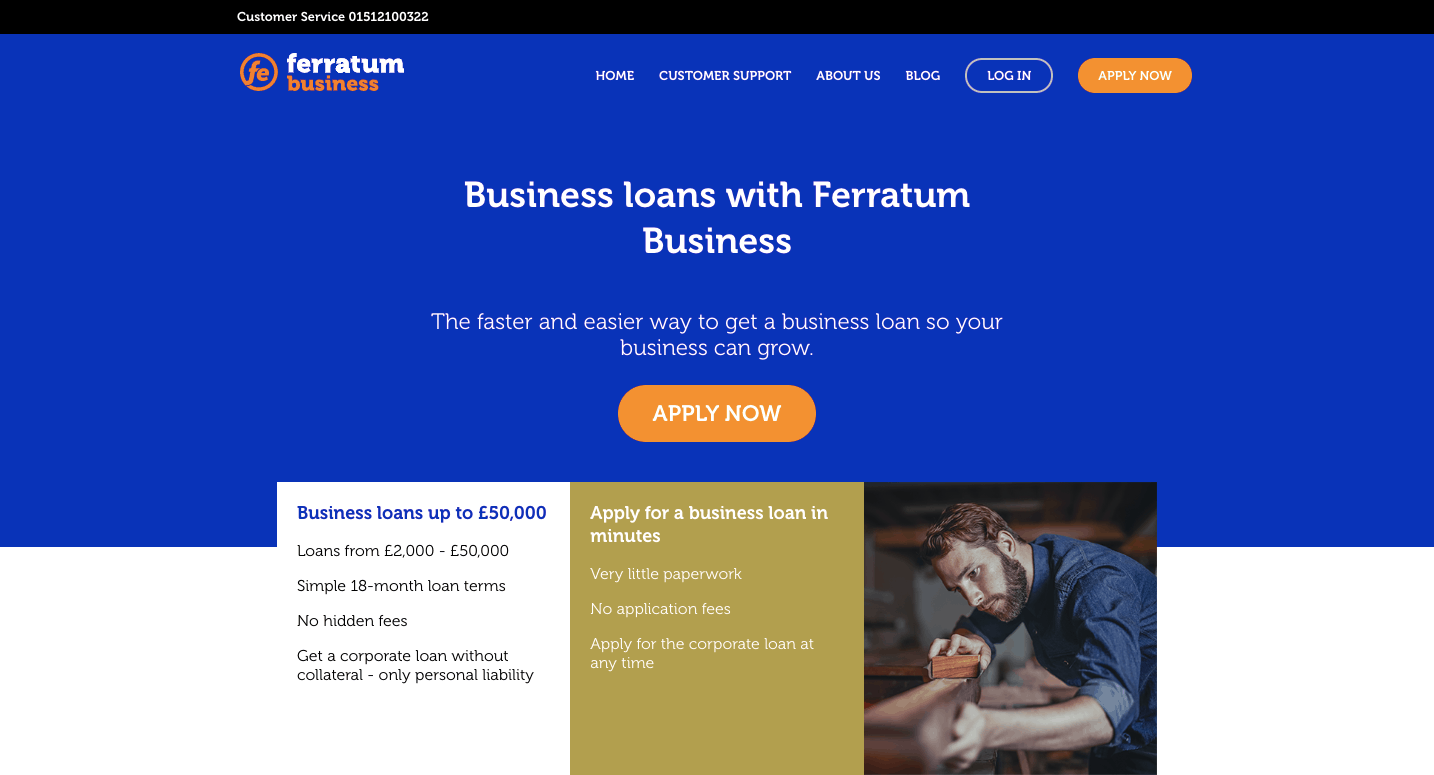 CapitalBox Business Finance Loans & Funding
Business Loans
Businesses can access finance from £2,000 to £50,000 and will repay over 18 months. You can borrow for a range of reasons, including buying new equipment and stock, expanding your premises, and hiring or training staff. There are no application fees and approval usually takes one working day. Your business will receive its cash the same day. Repayments are fixed and due every month.
To be eligible, your business needs to have been operating for at least 12 months and have an annual turnover of at least £75,000. Loans are unsecured but personal liability could apply, which means you would be responsible for repayment if the business couldn't pay.
CapitalBox Business Finance Reviews and Ratings
Online reviews are written by both business and personal loan customers.
Trustpilot reviews are very positive, with 90% 'Excellent' ratings. Google and Smart Money People reviews are equally positive. Borrowers think CapitalBox is easy to deal with, finance agreements are simple, and cash is released fast. There are a couple of critics who have found it difficult to get in contact with them, or believe the interest rates are uncompetitive.
There are just three reviews on Reviews.co.uk, two positive and one more critical. Overall, reviews are average.
CapitalBox's personal loan products are labelled as a 'payday loan', a type of finance that has been heavily criticised for high-interest rates. It's unclear what the interest rates are for business loans, but businesses applying should be wary of the small print before they commit. There could be more affordable business finance options out there.
Trustpilot –  4.6/5 (based on 49 reviews)
Google Reviews – 4.7/5 (based on 657 reviews)
Reviews.co.uk – 3.67/5 (based on 3 reviews)
Smart Money People – 4.89/5 (based on 1,475 reviews)

Pros
Part of a large European financial company with a fairly long history.
Predictable monthly repayments and no surprise fees.
Excellent reviews on the whole.
Cons
Interest rates could be higher than other business loans.
Website: CapitalBox