Want to learn more about what UK bank mandates are and how they can benefit (or hurt) your business? Then this is your guide.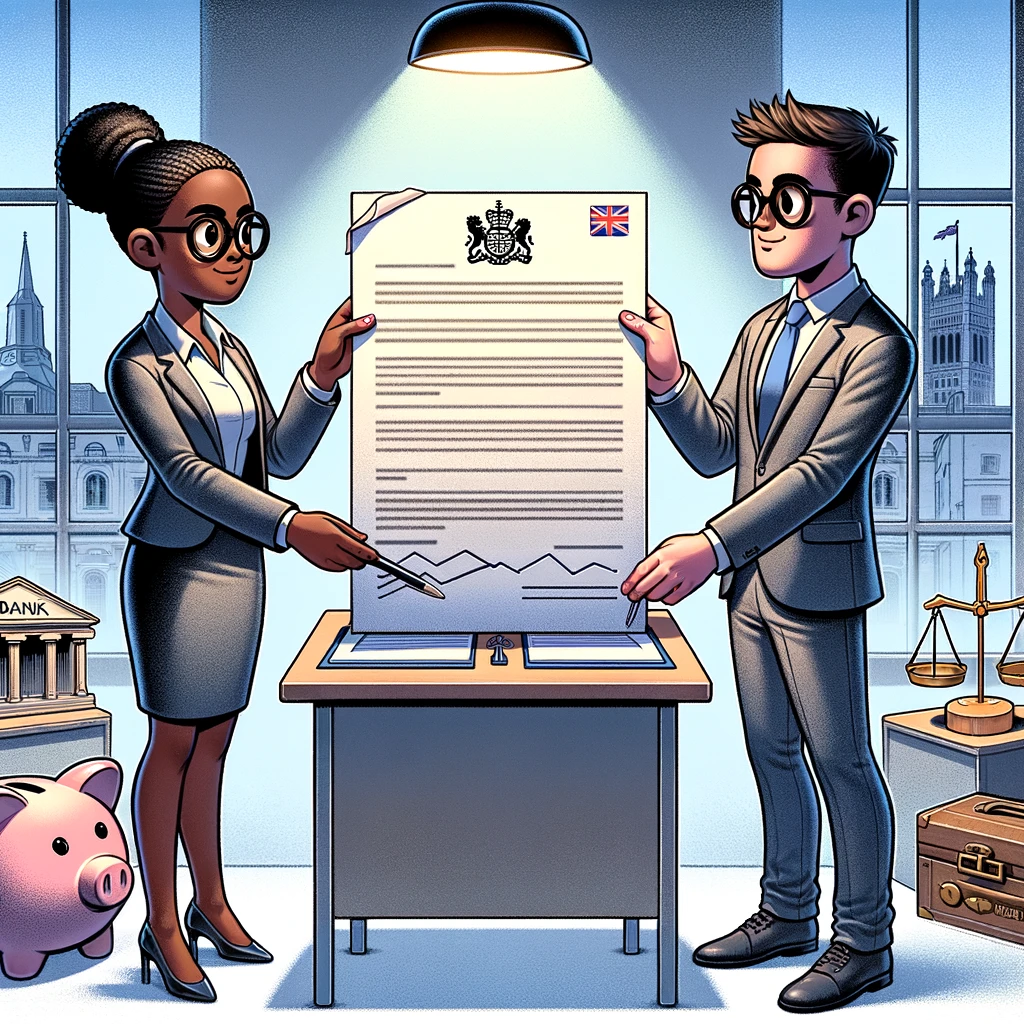 Bank Mandates Explained
Business bank mandates are a type of formal authorisation that a company or organisation gives to entities or individuals to grant them authority to manage a business bank account.
The mandate creates a legal relationship between the parties involved and outlines the actions they can take on behalf of the business.
Business bank mandates are typically required when several entities or individuals are involved with the business's financial operations.
The mandate specifies the roles and responsibilities of those authorised. It may also outline any limitations or restrictions on their actions, such as transaction amount thresholds or specific transaction types.
Business bank mandates are usually documented through written agreements or forms provided by the bank. These documents are signed by the authorised individuals and the business, creating a legal record of the granted authority. Banks rely on mandates to verify transactions and mitigate the risk of fraud. They are designed in a way to comply with all regulatory requirements.
It is essential that businesses keep mandates up-to-date. This minimises the risk of unauthorised access and provides the bank with clarity.
Setting Up and Changing Mandates
If you are the account holder and want to set up or change the account signatories on your mandate, you must undertake several steps to ensure a smooth and accurate process. It is sometimes possible to make a mandate change via online banking but most banks require you to speak with your relationship manager.
Determine the authorised individuals or entities: Determine which individuals or entities will be granted authority to operate and manage the business account. This may include business owners, directors, or designated employees.
Review the bank's requirements: Contact your bank to understand their specific requirements for setting up or changing a business bank mandate. This may include providing certain documentation or completing specific forms.
Gather necessary documentation: Prepare the required documents, which typically include identification documents of the authorised individuals, proof of business ownership or registration, and any supporting documentation requested by the bank.
Schedule an appointment: Scheduling an appointment with a representative who can assist you with setting up or changing the business bank mandate will make things a lot easier. You should take all the required documents and any additional information requested by the bank.
Complete the necessary forms: Fill out the forms required to set up or change the business bank mandate accurately, ensuring that all information provided is correct and up to date.
Provide supporting documentation: Attach the necessary supporting documents as specified by the bank. This may include copies of identification documents, business registration certificates, or other relevant paperwork.
Review and sign the mandate: Carefully review the mandate form before signing it and ensure that all authorised individuals have signed the document as required. By signing the mandate, you confirm that you understand and accept the terms and conditions outlined.
Submit the documents: Submit the completed account mandate form and supporting documentation to the bank representative. Retain copies of all documents for your records.
Follow-up and confirmation: After submission, follow up with the bank to ensure that the business bank mandate has been successfully processed and implemented. Seek confirmation from the bank that the authorised individuals now have the necessary access levels and authority to operate the business bank account.
The exact process and requirements a customer must follow when setting up a mandate will typically vary depending on the bank you hold a business account with. You can consult with your bank to check their guidelines and ensure compliance. This will result in a smooth transition when setting up or changing a business bank mandate.
Benefits of Business Bank Mandates
A business bank mandate provides several benefits for businesses, these include:
Efficient management of finances: With a business bank mandate, authorised individuals or entities can access and manage the business's bank accounts. This streamlines financial operations as multiple individuals can handle transactions, including making deposits, withdrawals, and payments on behalf of the business.
Improved cash flow management: With a business bank mandate, multiple individuals can initiate and approve transactions, such as payment of invoices or collection of receivables. This flexibility enables efficient cash flow management, ensuring that funds are disbursed and received promptly.
Continuity and business resilience: Having a business bank mandate ensures continuity in financial operations even in unforeseen circumstances such as illness, absence, or personnel changes. If one authorised signatory is unavailable, others can still manage financial transactions, ensuring uninterrupted operations.
Compliance with regulatory requirements: Many regulatory frameworks require businesses to have proper controls and segregation of duties in financial operations. A business bank mandate helps meet these requirements by clearly defining roles and responsibilities and demonstrating compliance and accountability.
Enhanced security and fraud prevention: By limiting access to authorised signatories, a business bank mandate reduces the risk of unauthorised individuals manipulating or misusing the business's bank accounts. This helps protect the business from financial fraud and unauthorised transactions.
FAQs
Can users who are not signatories be added to a bank mandate?
Only commercial banking customers can add users to an account without making them a signatory. This means that it is a requirement for regular business banking customers only add signatories.
Can accountants be a signatory?
Accountants can be added to the accounts of different companies as a signatory. However, this can complicate things as different passwords and log-ins must be kept for each one. It is better for external consultants to be kept clear of signatory duties.
Is a mandate required for a limited company?
Limited companies are not required to have business bank accounts but it is advised that they do. This helps to make dealing with finances easier. Because of this, a mandate can also be useful if there is more than one persona that needs access to accounts.