Crowdstacker is an online peer-to-peer investment platform. Investors save their money with the platform, which is then lent to businesses like yours. The investors receive a higher return on their savings than they would from a conventional savings account. £61.18 million has been raised in funding so far.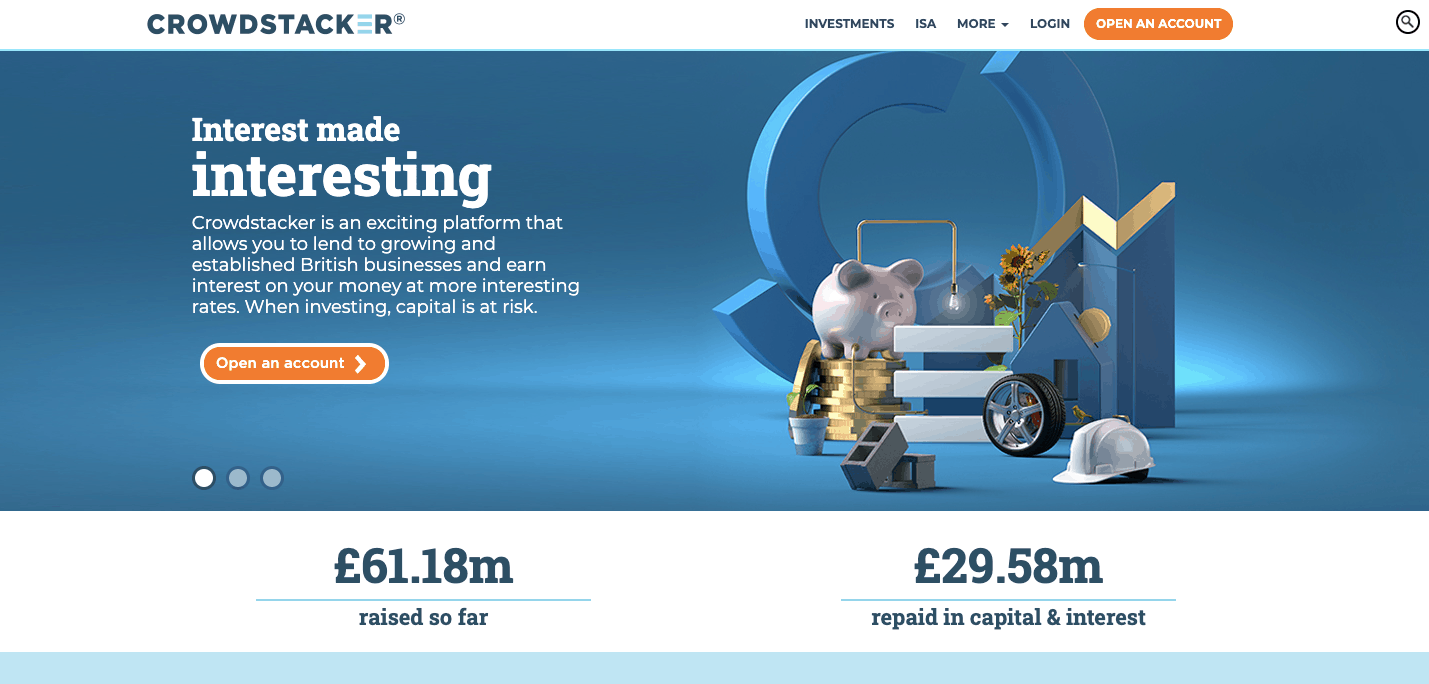 Crowdstacker Loans & Finance
Business Finance
Crowdstacker business finance is designed for businesses raising larger amounts of money. £1 million to £50 million is available in the form of bonds, loan notes, or peer to peer loans.
Investors choose which businesses to invest in so you'll need to sell your business and its potential. To attract investment through the platform, Crowdstacker will help you put together a compelling proposition in roughly 4-6 weeks, which can include video and media content. Repayment can apparently be structured to keep interest rates lower than other forms of finance.
Crowdstacker Reviews and Ratings
Most online reviews are written by investors rather than borrowers.
Reviews across Trustpilot are very positive, with many investors pleased with their returns and how easy it is to invest their money. They're also very positive about how Crowdstacker keeps them informed.
There are far fewer reviews on Smart Money People and they're much older and more mixed. The last positive review was from 2015, while the most recent review is critical and suspicious of failed investments.
Crowdstacker has won a few awards over the years, including Best Innovative Finance ISA Provider at the Moneynet.co.uk Awards 2017 and 2018, and Best Peer to Peer Lending Platform at the Shares Award 2016.
Trustpilot –  3.5/5 (based on 358 reviews)
Google Reviews – no reviews
Reviews.co.uk – no reviews
Smart Money People – 2.25/5 (based on 4 reviews)

Pros
Innovative approach to business finance. You'll attract keen investors who are informed of the risk.
Positive reviews show investors are happy.
Cons
Only suitable for businesses raising £1 million+.
Just one type of finance, which won't suit every business.
Website: Crowdstacker Business Finance