ClearFunder claim to make business funding clear and simple. Loans are available to fund company car purchases, business expansion, restructuring, cash flow, equipment, and career development. Based in Windsor, ClearFunder provides instant online quotes and flexible repayment terms. According to their website "all circumstances are considered".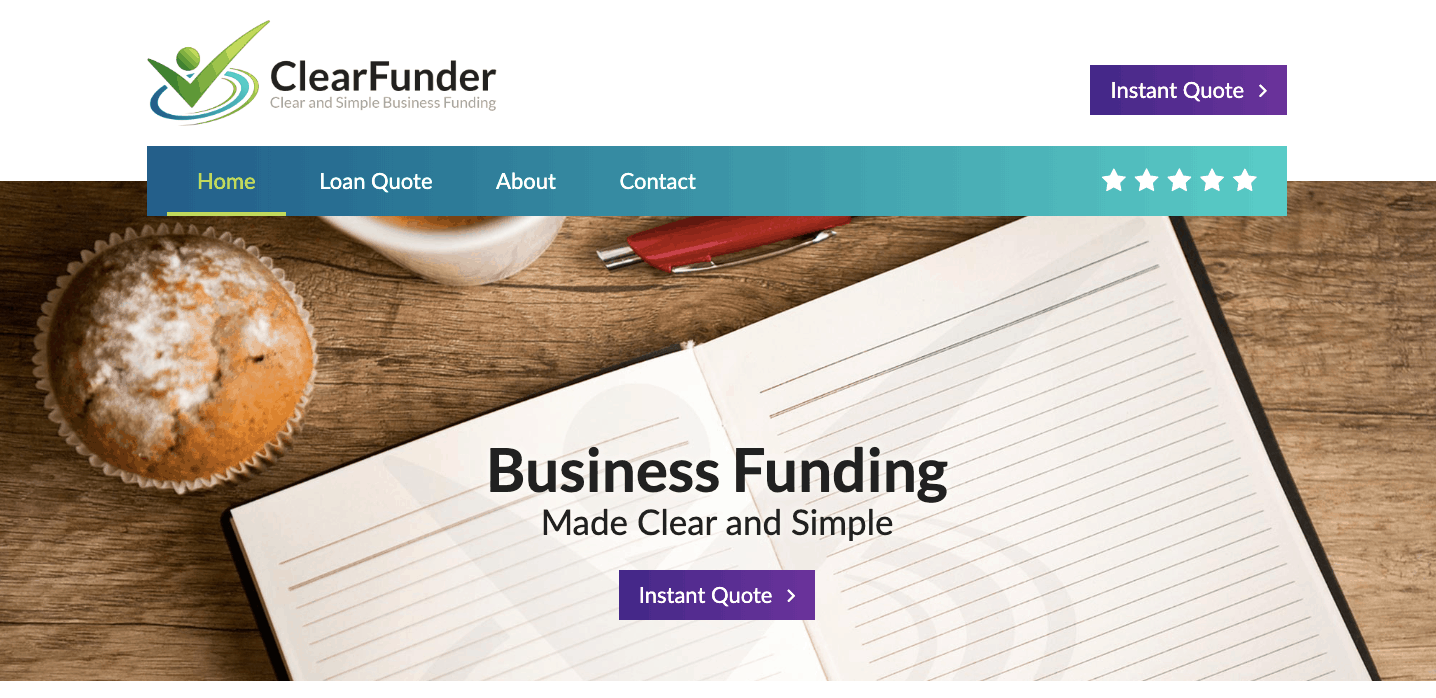 ClearFunder Business Loans & Finance
Business Loans
Loans are available between £10,000 and £100,000 for a variety of purposes, including:
Company car finance
Poor credit
Improving cash flow
Business expansion
Restructuring
Equipment
Business development
The maximum repayment term is 12 months and repayments are calculated and paid daily.
ClearFunder Reviews and Ratings
There are no live online reviews for ClearFunder.
Trustpilot – no reviews
Google Reviews – no reviews
Reviews.co.uk – no reviews
Smart Money People – no reviews

Pros
Finance is available for a variety of purposes.
Available to businesses with less than perfect credit.
Cons
No public reviews, so it's difficult to rate how good their product and service really is.
Repayments are daily which isn't affordable for everyone.
Website: ClearFunder Business Finance