Disclaimer: Catalyst Finance is no longer operating, but we've retained the information below for historic record.
Catalyst Finance provide business Loans, VAT and cash flow loans, invoice finance, and asset secured loans. So far, the finance provider has reportedly lent £560,000,000 to British businesses. Based in Gloucestershire, Catalyst Finance is one of the founder members of The Association of Alternative Business Finance.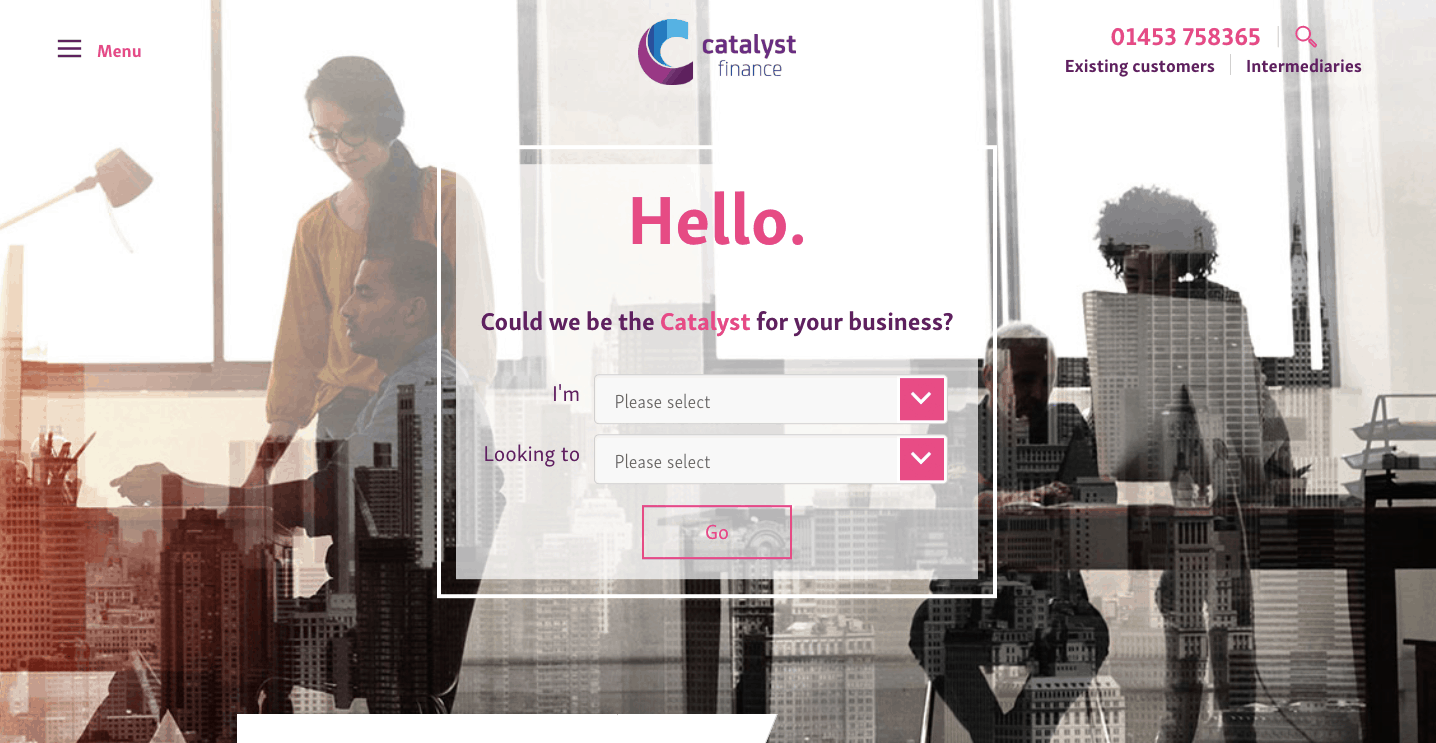 Catalyst Finance Business Loans & Finance
Invoice Finance
Businesses can release cash from their unpaid invoices quickly. This is available to PLC, Limited or LLP organisations that typically send invoices of £25,000 plus.
Your business will be able to access 80% of the value of the invoice. When your client pays, a fee is deducted by Catalyst and the remaining 20% is paid to your business.
Business Loans
Funding between £25,000 and £1 million is available with repayment terms of 3 to 12 months. This is a short-term lending solution with equal, pre-agreed monthly repayments. To be eligible, your business must be a Limited Company, LLP or PLC trading for at least 2 years.
Asset Secured Loans/Confirmed Order Finance/Rebate Loans
Your business can raise cash now if there is a confirmed inflow of funds due in the next 3 months. This can include unpaid invoices, confirmed orders, contracts, or a rebate. Catalyst will advance the cash to you with a pre-agreed fixed daily interest rate. Your business will repay when the planned funds are received.
VAT Loans
Loans of at least £25,000 are available to cover VAT payments with interest rates starting from 1.5% per month. Each loan is available for 3 months.
Cash Flow Loans
Loans of £25,000 to £100,000 are available to businesses in need of fast cash flow. Loans are available to businesses with 1+ year of trading and repaid over a maximum 12 month term. Interest rates are from 1.5% per month.
Professional Loans
Loans are available to pay for professional indemnity insurance premiums and practice certificates. Businesses with 1+ year of trading history are eligible, and will repay over a maximum 12 month term. Interest rates are from 1.5% per month.
Catalyst Finance Reviews and Ratings
There are no live online reviews for Catalyst Finance.
In 2019, Catalyst won Business Moneyfacts Best Service from an Alternative Funding Provider. In 2016, 2017, and 2018, Catalyst also won Business Moneyfacts Best Alternative Business Funding Provider.
Trustpilot – no reviews
Google Reviews – no reviews
Reviews.co.uk – no reviews
Smart Money People – no reviews

Pros
Range of products for different business functions and purposes.
Serial award winners for alternative finance.
Cons
No public reviews, so it's difficult to rate how good their service really is.
Not suitable for businesses looking to raise under £25,000 or seek long-term arrangements.
Website: Catalyst Business Finance