Starling Bank is an online personal and business bank, sometimes called a 'challenger bank' because it aims to provide fast access to banking products online. SME loans are available online for Starling Bank business current account holders. Starling was established in 2014 and is a fully licensed online bank with a London head office. Starling has won Best British Bank at the British Bank Awards three years in a row.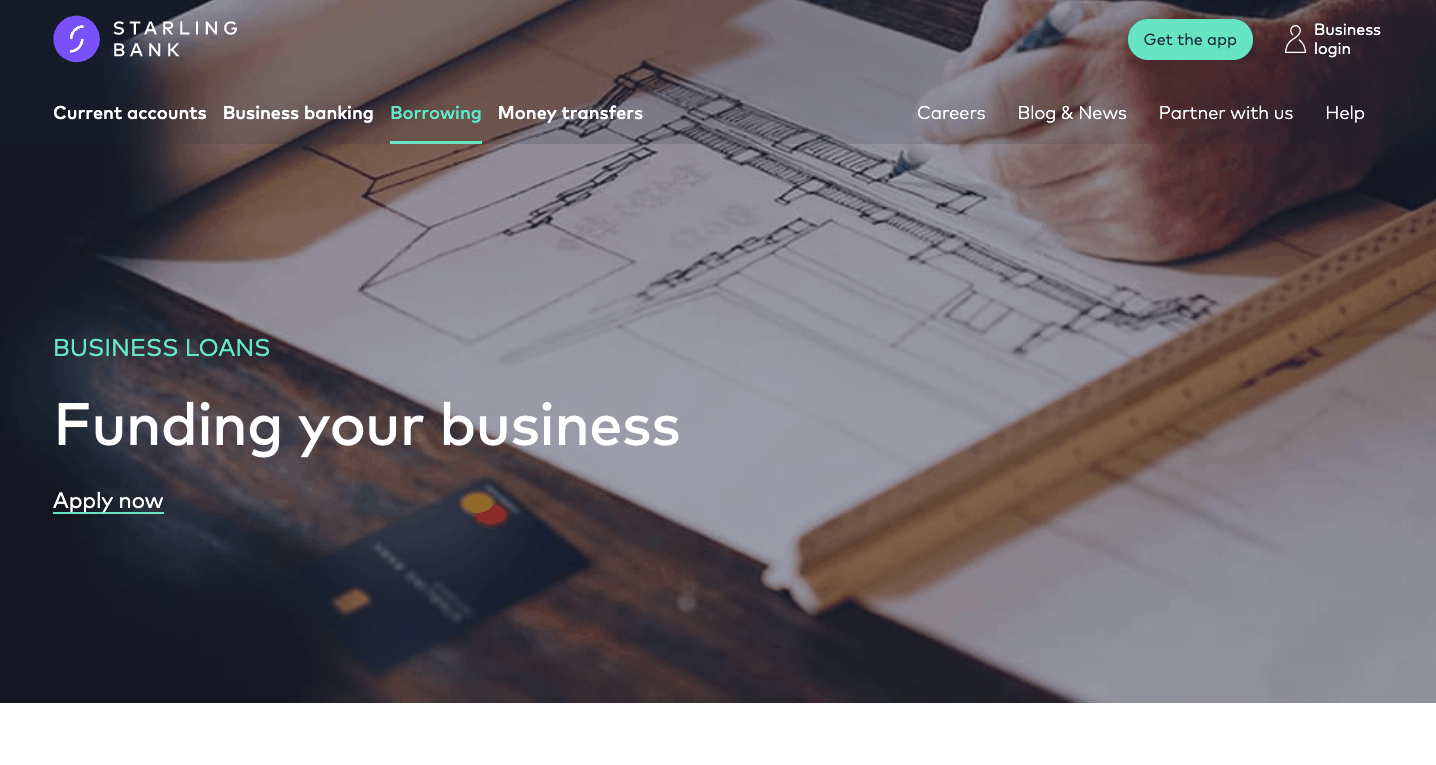 Starling Bank Business Finance
Starling is currently not offering its own business loans but is offering the government loan schemes.
Recovery Loan Scheme
Loans of £25,001 to £250,000 through the Recovery Loan Scheme which are available to limited companies and limited liability partnerships. You don't need to be a customer to apply but you will need to open an account with them if your application is successful.
Business loans (currently paused)
British businesses can raise £5,000 to £250,000 and repay over 1-5 years. Loans up to £25,000 have a representative rate of 7% APR (fixed). A bespoke rate will be set for your business based on affordability.
To be eligible, your business needs a Starling business current account – it doesn't have to be your main business account. Your business also needs 18 months of trading history, to be a registered limited company, and each director must provide a personal guarantee. There will also be a routine credit check.
Starling Bank Reviews and Ratings
Online reviews are written by both business and personal customers.
Starling Bank is one of the best rated banks out there. There are lots of online reviews and they're largely very positive, with 75% rating the service 5/5 on Trustpilot. Customers are very impressed with the efficiency of the service. Starling also ranks first in the Which? list of best British business banks, where customers rate Starling 5/5 for customer service. Even some of the more technophobic customers appreciate how easy it is to manage their account online and on the app.
Reviews on reviews.co.uk are more mixed but there are very few.
Starling won Best British Bank & Best Business Banking Provider at the British Bank Awards 2020.
Trustpilot – 4.3/5 (based on 24,319 reviews)
Google Reviews – no reviews
Reviews.co.uk – 3.22/5 (based on 9 reviews)
Smart Money People – 4.95/5 (based on 17,470 reviews)
Which? – 83% Which? Customer Score

Pros
Excellent reviews. There are lots of happy customers.
Fast approval and accessible online.
Fixed repayments and no hidden fees.
Cons
Just one loan product available. Not much variation.
Website: Starling Bank Business Finance