Sancus is a peer-to-peer property lender specialising in secured property development and bridging loans. Founded in 2013 and based in London with offices in Ireland, Jersey, Guernsey, the Isle of Man, and Gibraltar, Sancus is backed by the government-owned British Business Bank.
Co-funders invest their money in the platform, which is then lent to property development projects. They receive a return on their original investment when the borrower makes repayments.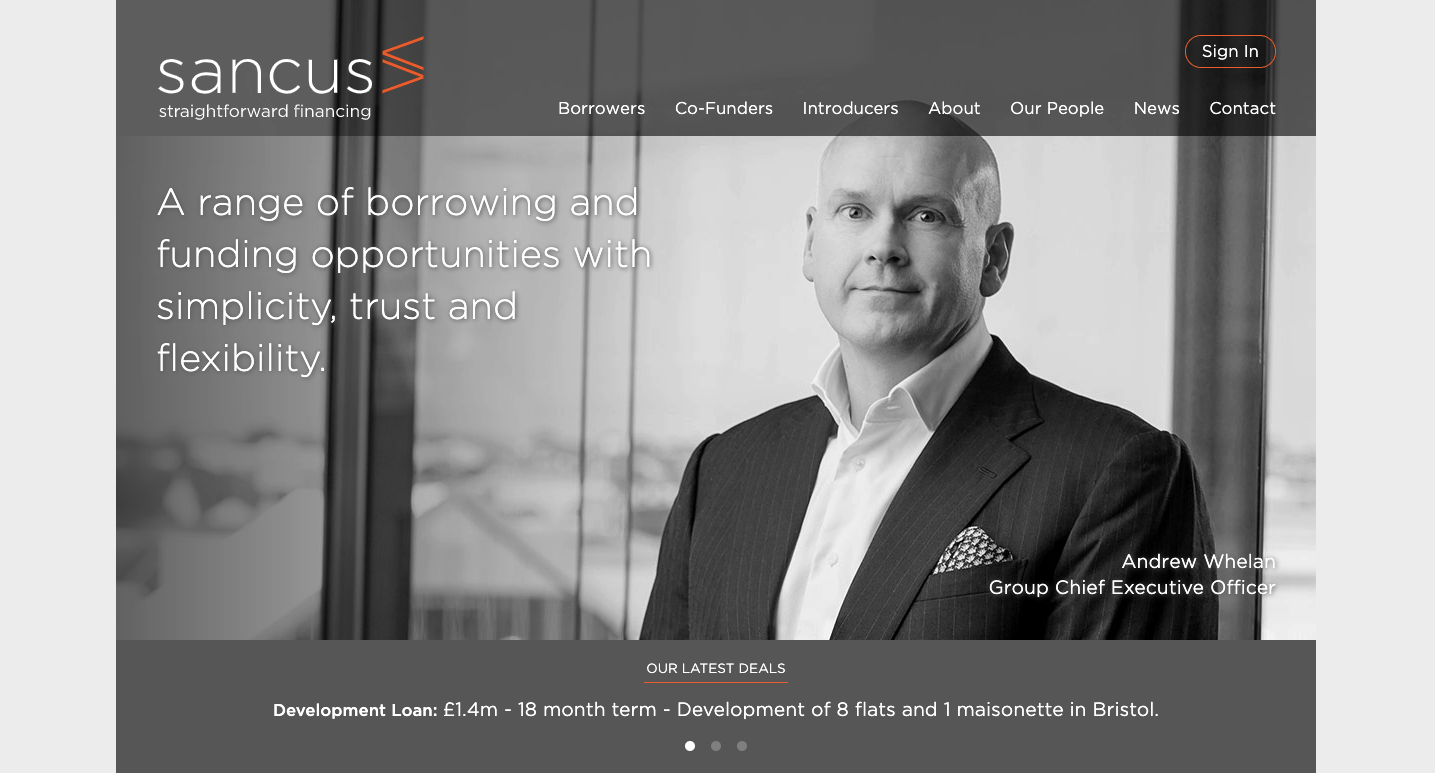 Sancus Business Loans & Finance
Development loans
Sancus offers development loans for residential properties in the UK, Republic of Ireland, Jersey, Guernsey and Gibraltar. They offer loans from £500,000 to £10 million with an LTGDV of 75% or a loan to cost of 85% for ground-up developments of 1 to 50 units and major structural renovations of existing buildings. The terms are for 6 months to 2 years with interest rates starting at 7%.
Bridging loans
Sancus' bridging loans are also available within the same geographical areas for residential properties. They offer loans for £100,000 to £10 million with an LTV of 75% for terms from 6 months to2 years with interest rates starting at 6.75%. This is suitable for single or multiple properties including multi-unit freehold blocks, as well as purchases, liquidity, structural alterations, improvements and extensions.
Sancus Reviews and Ratings
There are no reviews online.
Sancus' loan portfolio reached £1 billion in May 2019.
Trustpilot – no reviews
Google Reviews – no reviews
Reviews.co.uk – no reviews
Smart Money People – no reviews

Pros
Bespoke property finance for larger developers.
Experienced team.
Cons
Website: Sancus Business Finance