Fortwell Capital is a principal lender providing finance to property businesses and developers. Set up in 2011, Fortwell has lent over £1.2 billion so far. The finance provider was bought by Cain International in 2018 and is led by real estate advisors based in London. Most investments are based in London or popular residential areas for London commuters.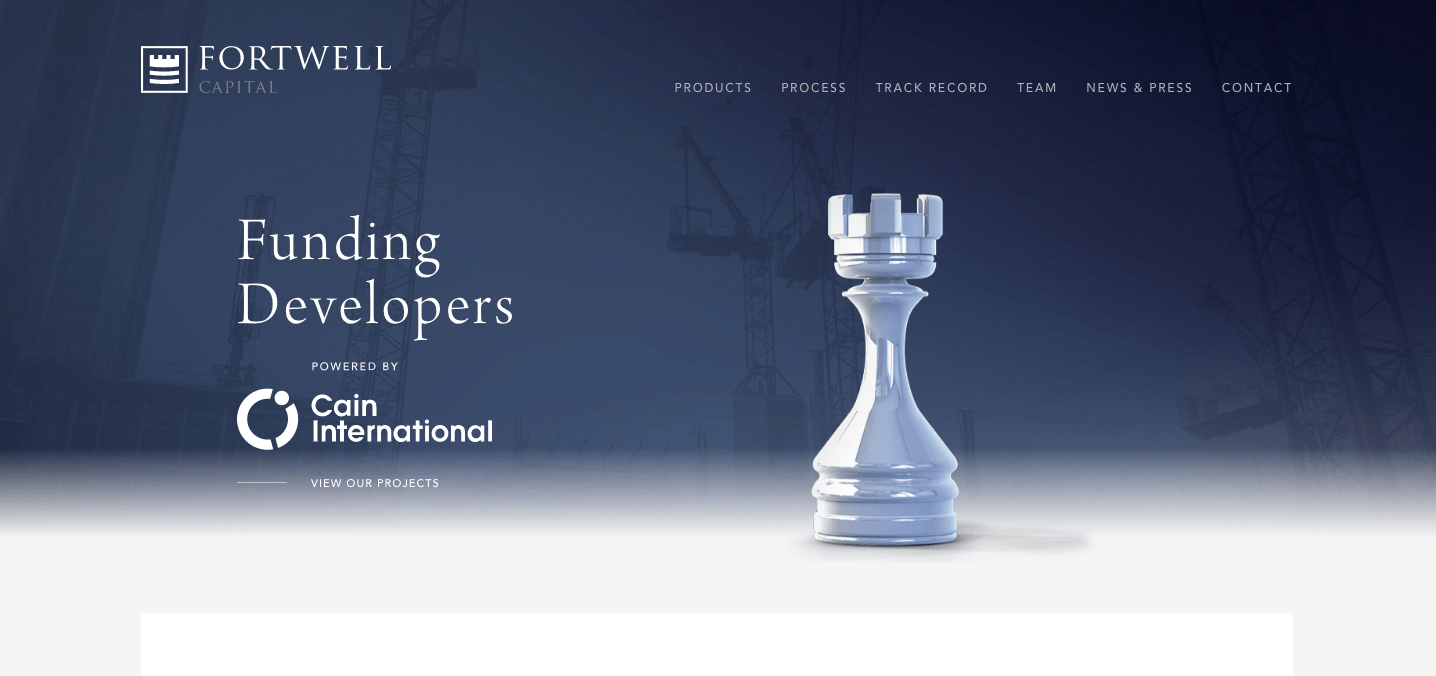 Fortwell Capital Business Finance Loans & Funding
Development Finance
£5 million to £50 million is available for residential property developments in London, popular commuter zones, and other established areas. An LTV of up to 80% is available to property developers with a proven track record.
Short-Term Finance
£5 million to £100 million (up to 80% LTV) is available in fast finance for acquisition, pre-planning development, and post completion costs. Repayment is typically over 12 months.
Structured Finance
A bespoke finance solution for larger or more complex developments of up to £100 million. 
Fortwell Capital Business Finance Reviews and Ratings
Fortwell Capital has no online reviews.
Some of Fortwell's investments have made news in the property world recently. In March 2020, Fortwell provided £50 million to fund new industrial units for Tungsten Properties. In January 2020, a £15m development facility was raised for 35 residential units in Ealing, West London.
Trustpilot – no reviews
Google Reviews – no reviews
Reviews.co.uk – no reviews
Smart Money People – no reviews

Pros
A property finance provider with lots of experience and a strong portfolio of investments.
Short and long term property finance arrangements are available.
Cons
Only accessible for experienced, high-level property developers.
Viable locations are quite limited.
Website: Fortwell Capital Business Finance