ArchOver Business Lending is a London-based peer-to-peer lender, offering a range of fixed business loans for British businesses interested in raising £100,000+. Investors put their money into the platform which is then lent to businesses. When the businesses repay the investors receive their funds plus a favourable interest rate.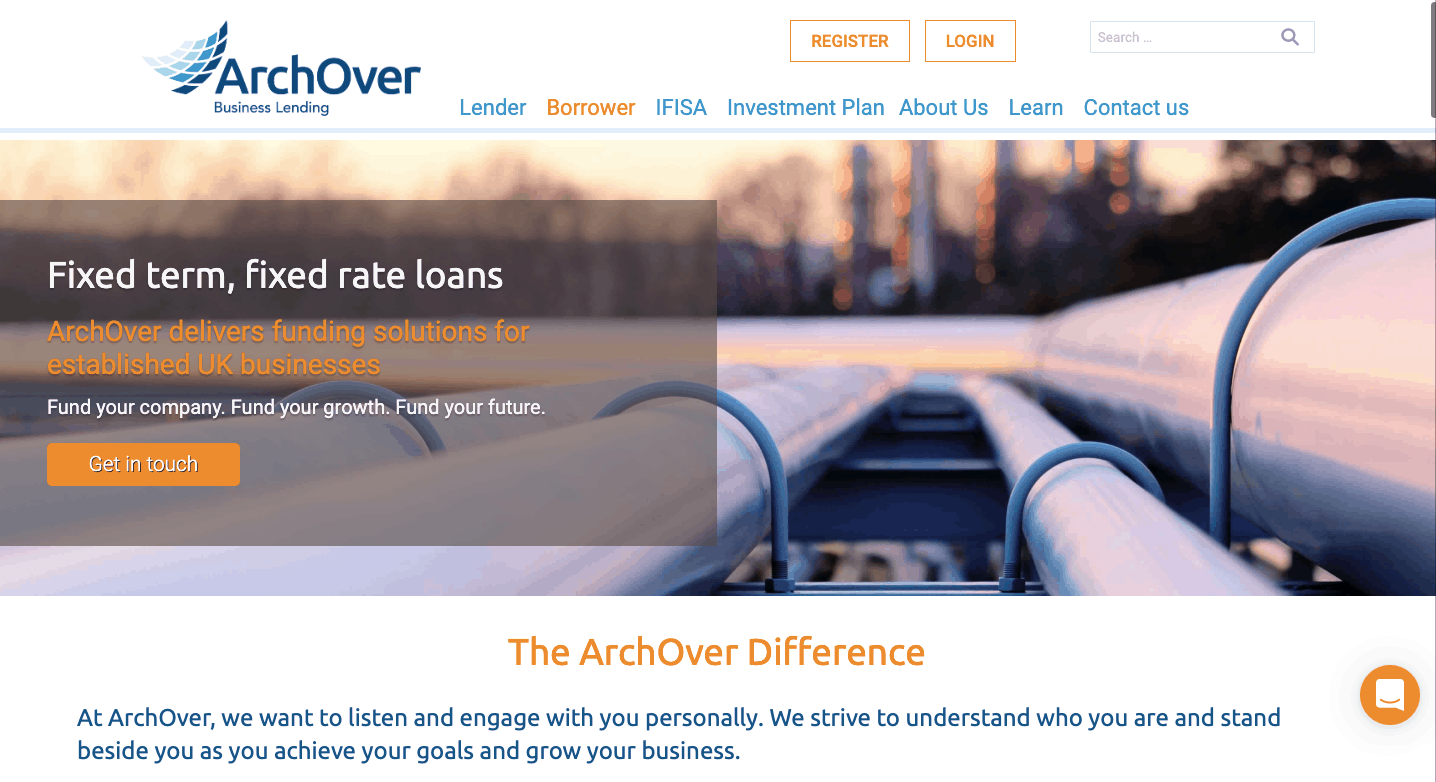 ArchOver Business Loans & Finance
Business loans
ArchOver loans start at £100,000 or £5,000,000, depending on the loan type. They can be unsecured or secured on your business, and open to businesses with at least 2 years of trading history. Repayment is over 3 to 36 months.
The process starts with a face-to-face meeting with ArchOver's credit team. They'll then assess your business' credit history and provide the funds if approved. Decisions will be made within 48 hours. As well as interest rates from 9.5% per annum.  All ArchOver lending services involve regular monthly reviews of your business' finances and current and pending contracts.
They offer secured lending for working capital, loan refinancing, growth finance, acquisitions and asset purchases. They also offer advances in the form of unsecured lending for research and development tax claims, creative tax relief claims and grant receipts.
ArchOver Reviews and Ratings
ArchOver online reviews are provided by both borrowers and lenders investing in the platform.
Trustpilot reviews are positive on the whole, with reviewers praising ArchOver's fast service and simple approach. Many lenders are pleased with their high returns and regularly lend with the platform.
There are a handful of reviews on Google and Smart Money People, mainly from lenders.
Trustpilot –  4.4/5 (based on 80 reviews)
Google Reviews – 3.3/5 (based on 4 reviews)
Reviews.co.uk – no reviews
Smart Money People – 4.25/5 (based on 4 reviews)

Pros
Designed for businesses interested in raising large amounts.
Good reviews from both lenders and borrowers.
Fixed interest rates and fixed terms.
Cons
Secured against your business. ArchOver will administrate your business if you default.
Involves regular monthly reporting.
Website: ArchOver Business Finance